Have't heard about terrariums? What a sad existence you live! If that is the case, I'm glad that you stumbled across this page. Terrariums are basically a self-sustaining life form inside of a jar or something similar. They're also super easy to make, here's all you really need to do:
Stuff you need to keep in mind:
Now for the FUN part, looking at peoples pretty terrariums :P
So without further ado:
A marine terrarium, how beautiful!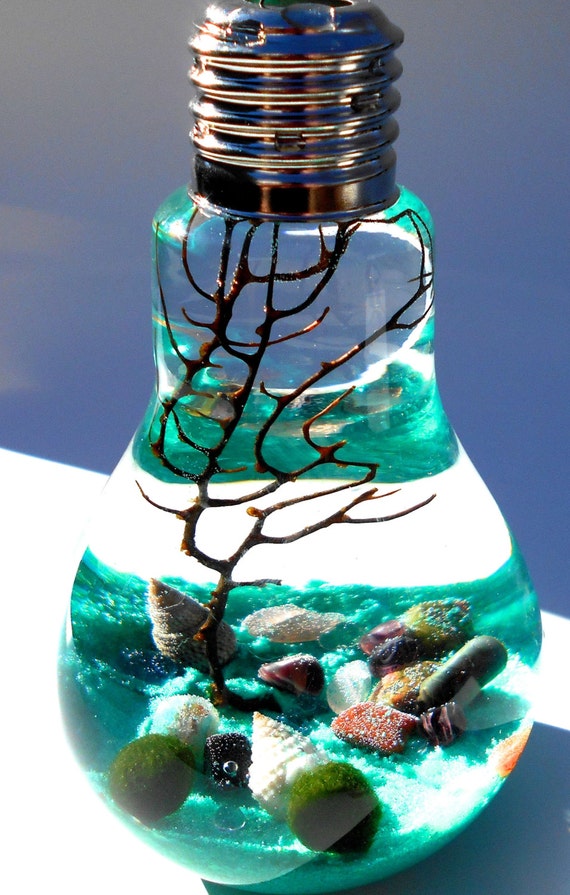 I find it amazing what you can do with the inside of a light bulb....
Look at the little animals added into this one!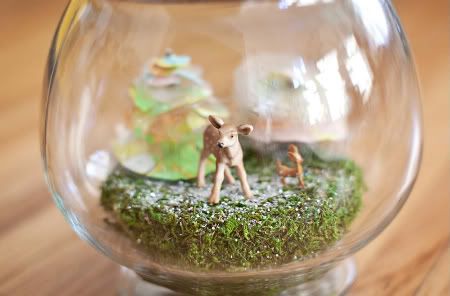 Candles??? This just got even better!
And finally, a really nice picture guide with how to make your own terrarium!