So, I've been
waking up depressingly early
recently. And all I do is sit and think. I suppose it's more like dreaming, though. My thoughts when I woke up early this morning were quite depressing ones! I woke up with the idea in my head that I have
no "first experiences" left
. Which, as I'm about to illustrate, is nonsense.
I still have to get my DRIVERS
Yes, it is
embarrassing but true
. I have yet to pass my drivers! So, when this happens I suppose we move on to the idea of buying a car. I don't want an extremely nice car quite honestly, I want something very small and practical. I'm not one for
nice, sexy cars
... So this would actually be perfect for me!
I'd love a car that I could
attack with modge podge
. Can you imagine how cool it'd be to drive this thing? It's like a mobile expression of your personality,
absolutely beautiful
.
I have yet to buy a house
Oh yes, the house ordeal. Well, once again, I don't want anything big. I pretty much want a cottage. I'd like a small house with a small open plan lounge/dining room/kitchen, a bathroom and bedroom, possibly a spare bathroom and bedroom for visiters/children (yes, I said children). The most important thing to me would be to have my own craft room/studio. I'd love a nice sunny room where I can just sit with my 20 dogs and get things done.
So, I just went onto the web and took a couple of cottages that i like :D If I were to own this one, I'd totally take up the whole top floor for crafting :P
I've always loved houses with
blue roofs.
...
And I absolutely adore
large
patios. I would have all of my pots and herbs and plants out there...
I super duper look forward to this one! It's probably very
far ahead in the future
, as I'll probably teach overseas for a few years and even then settling down is still quite a way away. But when I am finally able to just
relax
and be able to have a stable home, I definitely want a dog. This will probably happen at about the same time as I plan on having children, as I think kids should be exposed to pets from a young age. I think it teaches a kind of compassion and companionship. Anyway, I don't know what type of dog I'd like, preferably
a pavement special from the SPCA.
But here are a few of my favourite dog breeds anyway :)
Border Collies are absolutely at the top of my list. I suppose this is probably because I grew up with the breed, Ever since I was little we've had them, and they are the most
beautiful, gentle dogs
. They do need a
lot of exercise
, so just don't get one if you can't give them what they need. Here are a few photos of my little border collie, because she's awesome and I can't help but show her off :P
The poor animal...
So I presume that my love of dalmatians came from watching
101 Dalmatians
as a child. We also had one that lived down the road on the corner that I'd admire every day when we drove to pre-primary school. I just find their spots so adorable. I guess that they have similar facial shapes to border collies, I am a fan of a dog with a
l o n g s n o u t
, so a dalmatian isn't too far fetched!
Next is pretty much just a
dream dog
. Brandt won't let me have them because their life spans are often shortened due to health problems, and he knows how attached I become to animals. These have always been so gorgeous in my mind, and they make the best carpets...
...No! I would never skin a Great Dane, that is NOT what I was implying!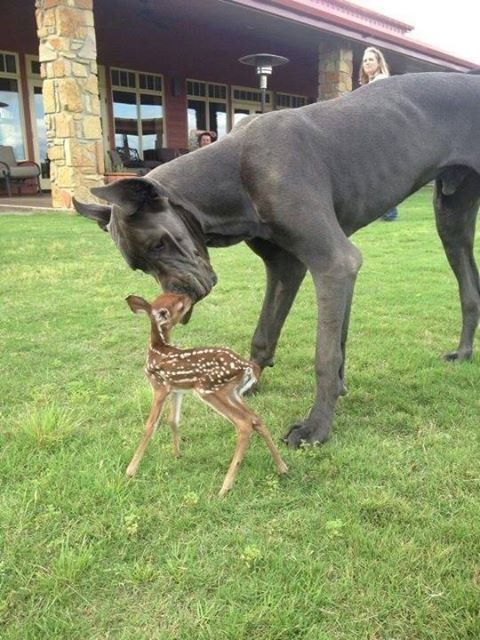 Harlequins are my favourite
Ooh, I must explain to you what i meant by "Great Danes make the best carpets"... Well, Brandt's aunt has 3 of these guys. They are *SO* beautiful. There are
2 black ones
and one
black and white
one. In their house, they have one of those cow skin rugs (the ones that i don't like because... mooo) and the black and
white Dane
was lying on it and was so
camouflaged
that I stepped directly on him :O He didn't seem too perturbed, he probably didn't feel anything but I certainly felt super guilty!
I must be honest, I am so excited to have a dress made/make me dress. This is pretty much the focus of the wedding for me! I don't particularly like the idea of a wedding in general, the idea seriously
stresses me out.
I've been to so many weddings where there are just far too many guests and the focus is completely shifted from the couple getting married to everyone else and what they want. Well, let me put it straight.
I want to be able to be selfish on our wedding
. Brandt and my wedding is about us and our love, it's not about anyone else. I don't want any bullpoop, any people complaining or anyone messing anything up. I want us to be the focus, I want to enjoy myself and I want it to be a night without drama or any chaos except good chaos! So I would like to just....
elope
. Although I know I won't, because life just isn't that nice and simple. So I suppose I'll just have a huge wedding with lots of people I don't want there but have to invite, and then Brandt and I will have a secret other wedding. Or I just won't
get married and avoid the torture
that seems to come with the whole situation! Either way, let's focus on a dress!
Some things are just
non-negotiable
. If I'm going to have a wedding, I need a dress with so much lace that I could start my own shop...
Okay well, maybe at least on the trim!
A corset is a definite for me. I've always loved them and I plan on getting started on trying to sew one in the very near future.
I don't know if it's possible to feel ugly in a corset
, I know that I certainly never have!
I love the simplicity of this...
As a side note, I find wedding lingerie to be beautiful. If I ever get properly into fashion design, lingerie will definitely be my specialty. A piece of wedding lingerie is so delicate, yet it can hold so many secrets...
Even something that's
not quite white
... I love the way that pink is still appropriate with this... Ballerina meats bride.
And you can't walk around without a veil on your bum!
Oh dear, I still have to have my kiddies. I don't really have too much of a preference (okay, I first want a girl and
I want her name to be Alice
and she'll be adorable and I'll make her dresses)
That was the biggest lie ever, let me start again. I think everyone goes into having kids with some form of expectations or ideas of what they'd like. I don't mind what my kids want to be like, all I want is to be able to dress them in
cute things
that I make :B
This is so adorable...
I'm sure that none of you are
surprised
by my choices...
Oh how i love patchwork...
Okay so maybe I should focus on getting a
mannequin rather than a child
, I suppose it'd probably be a better fit for me! I'd just love a little one to be running around wearing my clothes, and I'd love to be able to pass on my crafty skills, too!
Let's end this post off with a
bear rug
. You'll thank me.