Have you guys heard of
shrinky dinks
? I'm sure a lot of you have. This is a trend that seems to have skipped my generation, and that I have
only just discovered
! You can buy kits for making these (as shown here), but as you can guess, I have no interest in buying these... I want to make my own!
To start with, here are a few of the prettiest tutorials I can find. The big problem with these, though, is that they all involve buying shrink plastic, which is not something I want to do. I want a cheaper version to start with! So enjoy exploring these
tutorials
while I go look for alternate methods! (I've started to see how tacky adding links below photos are- so click on the photos, they are linked rather :))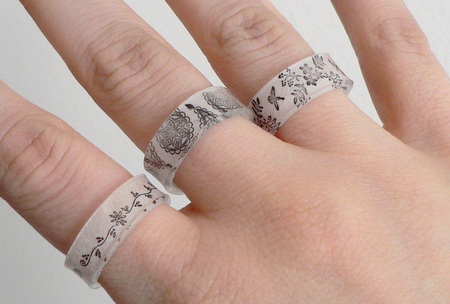 If I have the opportunity, I'd really like to get hold of this book! I've seen some extracts from it online and it looks super helpful. The tutorial that I find the most interesting is the
twisted unicorn
ring! So gorgeous!
Related to this book is the following
*beautiful*
tutorial!
If you are
buying books
, another one you should look into getting is the following:
Now, using
proper shrink plastic
is all right and fine, but I don't have much interest in starting with it! I am quite stingy when it comes to trying new crafts as I think it is silly to spend more money than you actually need to. I sometimes do, however, end up having to move onto proper products thanks to my many failed attempts :P But that's okay, I like
learning with trial and error.
I think that every crafter can grow from experimenting, and even if an idea doesn't work out, it may inspire ideas for a further project.
Now, let's move on to some tutorials on how to make your own shrink plastic! The following shows you how to make the plastic from simple supermarket plastic tubs.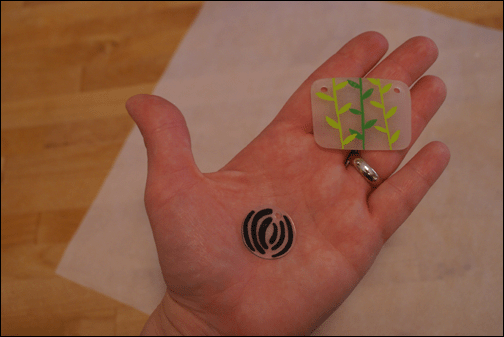 Some materials that can be used when decorating shrinky dinks:
Markers
- use permanent markets as these do not smudge
If you sand the plastic, you can use
coloured pencils
. Sanding the plastic prevents the pencil from smudging.
I have also heard rumors of people using
paints
!
This tutorial involves some really
gorgeous robots
, and also one that didn't quite work out!
....Poor guy!
Okay, so now that we've got tutorials on how to make these yourself, if you're stiiiill not convinced, here's a really cool tutorial on how to make shrink buttons with shrink paper!
I'm going to try this out tonight- I suppose I'll be going past the shops to get a range of food in plastic containers on my way home!