Applique is very much
an obsession of mine
at the moment. I first started being interested in it sometime last year, but since doing some of it recently at my internship, I'm super inspired all over again. So I decided to compile a
list of inspiration
for the day! And here it is...
I'm a complete sucker for an applique bird. I really like these because they are so different from your average applique birds.
This is a really great tutorial for turning photos into applique. It's definitely worth a look.
Just for a few moments, I'm going to
drag you
down kitty cat lane....
... to some catplique :D
This wouldn't be a crafty fox post without a fox...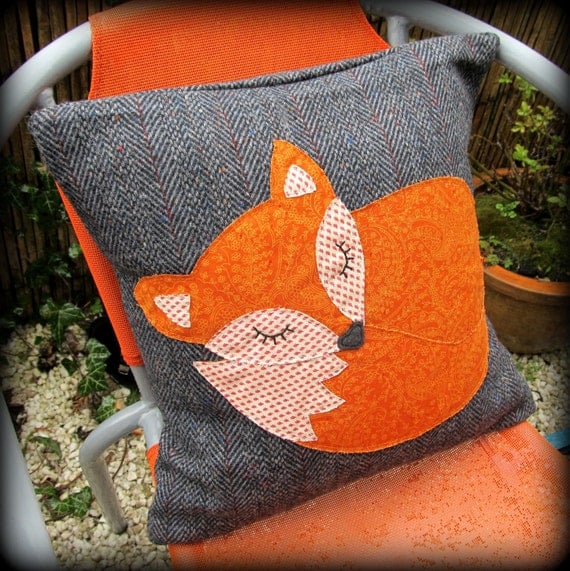 I thought I'd leave my favorite for last. This just has
so much love and effort
put into it...